Going the Extra Mile to Make an Impact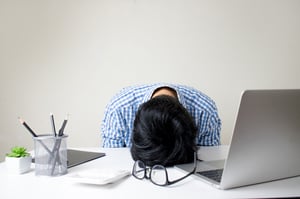 I've heard people talk about and describe how they're experiencing crisis fatigue. When a crisis extends in time beyond days and into long weeks, we struggle to process it, and we wind up seeing impacts to our ability to focus, to relate, to connect, and to sometimes even stay awake as we focus on survival mode.
I think back to when my kids were toddlers. I was at the very early stages of my business, and things were crazy-busy, almost more than I could survive on a daily basis, and I remember saying to my husband, "Survival is not enough!" I wanted more than that. Right now, I'm feeling that again.
For certain personality styles, once we've been in this "survival" mode for too long, we become anxious, feeling like "survival" is not enough. Some folks are ready, especially now that we've had a little over a month to start making heads or tails of our current environment, to move past crisis into something else. Many of us are ready to "Go the extra mile" again for ourselves, for those around us, for our collective well-being.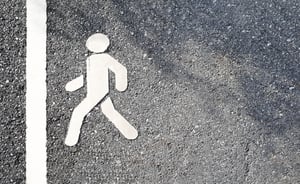 Disclaimer: When we're primarily focused on "survival", it's admittedly hard to go the extra mile. If you're learning a new skill, responding to an environment in a new way, dealing with unfamiliar challenges and new content, or new working relationships, just "getting by" can be a challenge. If you're really not ready to go the extra mile, give yourself a little grace and try again later. But if you're ready to try something, then picking even one area to go the extra mile can help make a lasting difference in your ability to connect with and influence others. The focus on the extra mile is also likely to shift the focus off of the things that bring you down and help you build a more positive outlook.
I'm not advocating that we all adopt all of these ideas right now. Rather I'm proposing that we each consider ways we can pick one and do something that has a positive and lasting impact.
Going the extra mile…
…as communicators – I've always believed that as communicators, it's up to us to go the extra mile. If I send a message, it's also my responsibility to make sure you've received it. Right now, I can be extra sure I've tried multiple communication modes (phone, email, text, video conference), and have double checked the things that would need double checking, hyperlinks, contact info, or meeting times. I can go the extra mile by carefully adjusting my message to meet your needs.
…as influencers / as leaders – even if I'm tired, it's my responsibility to go the extra mile to take care of my employees. That may mean starting earlier, ending later, or maybe it means carving of short periods of self-care so that I can be at my best for them. Remember - it is by going the extra mile that we became influencers and leaders in the first place.

…as employees – especially now when everyone is bearing the cost of this crisis, I can keep the company's bottom line top of mind. If I'm not focused, I don't log unproductive hours. If my work needs to get done, then do some quick stretches or have a quick snack to boost my energy and my focus to get it done. Is this task or tool not my favorite? Maybe going the extra mile means learning to get more comfy with the tool or task, or focusing on how grateful I am to have work.
…as customers – I can support those local restaurants who are offering curbside pickup and tip generously when I can. When I go to get groceries, I can follow the social distancing guidelines that are set out by the grocery and supply stores trying to keep us safe.
…as vendors – I use the customer's preferred communication tool or platform if I can, to make it easier for them to do business with me, even if it's a little extra work for me. I take the time to send that one extra email to help connect with them or help connect them with other resources they might need.
…as colleagues – I can offer grace when folks are late or distracted or disrupted. I can acknowledge the humanity of us all and not expect perfection from others. I can reach out! I can participate in that organized virtual social hour with a smile. I can make an effort to communicate with someone in the way they like best, or to express appreciation in their "language" – even if it's out of my comfort zone.
…as friends – I can reach out the way they like to be reached out to. I can let them know I'm thinking of them, be that listening ear when they need to get something off their chest. I can offer to use their preferred platform instead of mine for connecting; share a tip, an article, a post, a movie – anything that I know would interest them.

…as family members – I can stop using that old excuse 'the phone works both ways,' pick it up, and call them. Maybe my old habit was to call a family member during a particular commute, but with a new work schedule, I've lost that commute: going the extra mile means making new habits. I can let go of old grudges that don't matter. I can learn or offer to teach a new game, a new tool, a new platform that helps us connect better. For my immediate household, I can acknowledge that there are a lot of extra bodies in the house right now or that routines have shifted. I can offer patience.
…

as citizens

– Going the extra mile means honoring the laws and guidelines of our leaders, and also supporting the recommendations, especially those designed to keep us safe. I can speak up when something's not right, but I can do it in a respectful way. I can exercise my right to vote and get involved in local government and volunteerism. Perhaps going the extra mile means defending those who can't defend themselves, or speaking up on someone else's behalf, or offering help and support to those more vulnerable.
Again, I'm not advocating that we all do all of these things, but hopefully at least one of these ideas sparked some way that you can go the extra mile this week. How about you? How do you go the extra mile? Let us know on social media!