Conference season is upon us again, and as we prep for all our conferences coming up, we got thinking about all of our conference necessities; the things we wouldn't leave home without on conference day.
Conferences can bring long days of breakouts, and keynotes, with tons of networking squeezed in between. Being prepared will help you make the most it. So, here are a few things to be sure to bring with you.
Mints

- Not Tic Tacs, they rattle. Not gum, you have to get rid of it later. But a good stash of mints will keep your breath fresh from the first session to the last breakout. Forget your mints at home? If you are lucky enough to be at a conference with a YCNS booth, we have got you covered. Come find us!
Business Cards

– Need we say more? Conferences are prime networking opportunities, don't forget your biggest networking tool!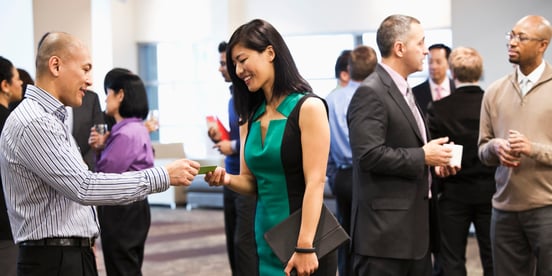 Tissues & hand sanitizer

– Unfortunately cold and flu season isn't quite over yet, and allergy season is just getting started. Come prepared and make sure you don't head home with more than new tips, tricks and connections. Not a fan of carting around liquid hand sanitizer? Try disposable germ wipes - they're lighter and flatter and less likely to drip.
A place to catch notes and contact info for the people you meet

– like your phone or a piece of paper. A collection of business cards is useful, but to really make the most of them, make sure you remember who each one belongs to, what you connected over, and how you are going to follow up. We recommend a small journal, padfolio, or notebook with pockets.
A place to take notes during the sessions

– with so many learning opportunities coming at you in the same, short amount of time, you want to be ready to capture the take-aways. And

studies show

that taking notes by hand could make it easier for you to remember what you learn down the road. Remember that journal we recommended above? Here's a good use for that too!
Of course, this list isn't exhaustive. Do you have more to add? We would love to know, what's in your bag?