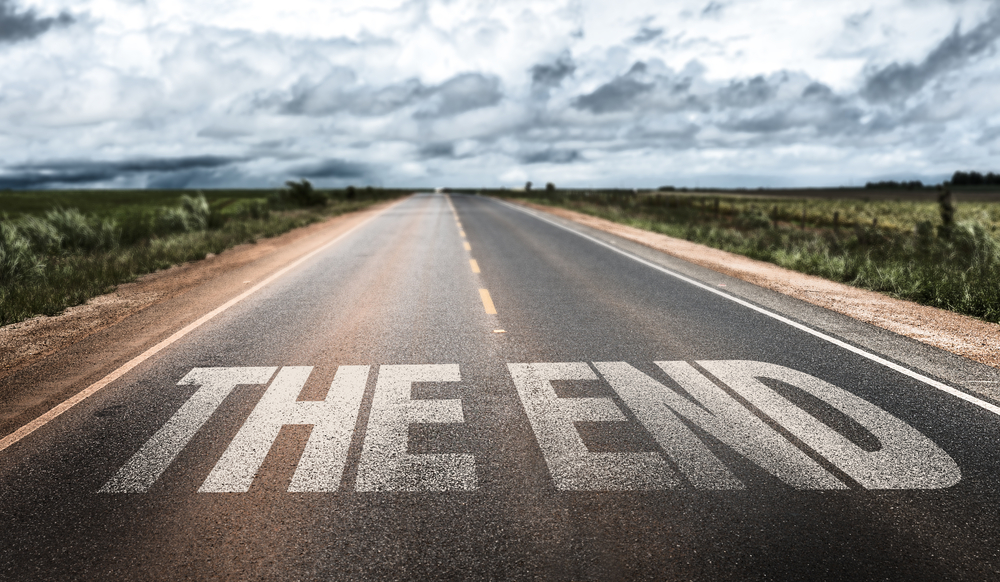 Graduation season is upon us. For me, it meant attending my first formal graduation ceremony. That's right I graduated from college. In fact, it has only been a few short weeks since I attended my last college class. Even as I write that, I can't believe it is true. Graduation got me thinking about endings, and I am going to share those thoughts with you today.
Endings can be hard. For me, college was a big deal. I grew a lot as a person over these last four years. Many of the people who helped me make that change will no longer be a part of my life. That makes me disappointed. It also makes me scared. What if I can't make it without them? What if I find out that I was faking it? What if I can't find new people in the new stage of life that I am in to help me continue to grow? Will it be the same? These are just a few of the questions that go through my head.
This transition has been hard for me. Here are a few of the big ideas that have helped me make that transition easier.
New beginnings are always uncomfortable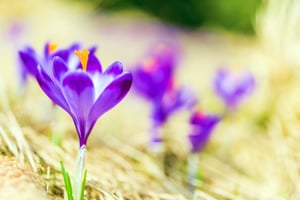 My counselor has challenged me to think of this moment as a beginning, not an ending. She followed that challenge up with the statement that new beginnings are always uncomfortable. As I have thought about this, I realized it is true. Every time something new has started in my life, it has been a bit uncomfortable. There have been some fears and some awkward moments when I was too shy to ask silly questions like about where the water fountain was. The great news is that I have made it through each of these new beginnings. Not only have I made it through, I have thrived! There is no reason to think now will be any different.
It's just a moment in a series of moments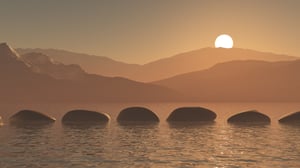 I have a tendency to make moments bigger than they really are. For example, I spent two sessions talking to my counselor about how freaked out I was to walk across the stage at commencement. What my counselor told me was to remember that commencement was just a moment. She was totally right. As I walked across the stage, I realized it was just a moment. It was a significant moment, but just a moment. In fact, it will be one moment in a series of moments of transition between college and adulthood. There will be a moment when I accept a job, when I move into my own place, when I get my first paycheck, and when I don't go back to school as a student in the fall. Each moment ought to be enjoyed and relished but not overemphasized.
I've got skills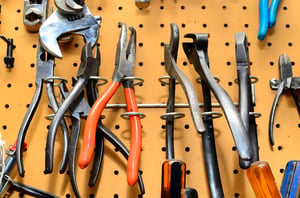 The final realization that I have come to is that I have skills to deal with moments and discomfort. I have dealt with a lot of uncomfortable situations. Even though the space between college and adulthood seems especially uncomfortable, it is nothing compared to some other life events I have encountered. Not only that, but I know how to make friends. I know how to ask people for help. Even as some of the people who were important to me are going to be farther away, I can still reach out to them. I get to decide if I want to continue to pursue their friendship.
Takeaway
I have learned from this time of endings that there are two sides to endings. There is the sad side of leaving something that was good, safe, and familiar. It is okay and good to mourn that loss. It is okay to take some time to reflect on how great that thing was. The other side of endings is the happy beginning. Something ending means that something new is beginning. That is exciting and uncomfortable. Most of all, it is okay – and sometimes necessary – to live in that uncomfortable time for a while. Before you know it, the new thing will be the familiar thing, and the end will be a happy sad memory.
"And suddenly you know … It's time to start something new and trust the magic of beginnings." - Meister Eckhart