That Apply To Us All
As recent graduates are starting to consider the next phase of their lives, as individuals whose jobs were impacted by the changes implemented due to the Coronavirus consider what's next for them, and as people all across the country consider what's next for their career and how to propel themselves into success, the topic of "universal" advice comes up. What words of advice could one offer to a young person now as they start their career, that would be equally valuable to a mid-career job seeker, or a person seeking a new start in a different career?
I've landed on three verbs, three daily habits, that apply to all of us. These would likely be included in a commencement address, if I were ever asked to offer such a thing. So, in the spirit of the season, I offer these three ideas that, when applied daily, can help launch any individual forward in any career they choose.
Practice Emotional Intelligence.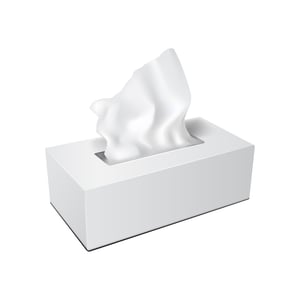 For those less familiar with the idea, emotional intelligence doesn't translate to "being in touch with your feelings". Emotional intelligence doesn't mean you cry at sappy movies. Emotional intelligence means that if you're going to a movie that has the potential to be a tear-jerker, and you're going with someone else, that you've already anticipated which one of you (or perhaps both) is likely to cry, and you've brought the appropriate number of Kleenex. Yes, it's partially about knowing yourself and your own feelings, but it's also about being aware of those around you, and doing everything you can to move us forward together in a positive way. You won't get it perfect, but every day you can keep practicing; in the same way that doctors practice medicine, even when you're good at it, just keep practicing Self-Awareness, Self-Management, Other-Awareness, and Relationship Management. It's also important to note that those four elements are chronological – you can't manage relationships until you're aware of the other person; you can't be aware of the other person until you've gotten out of your own way; and you can't manage yourself to get out of your own way until you are aware of who you are and what makes you tick.
Express Gratitude.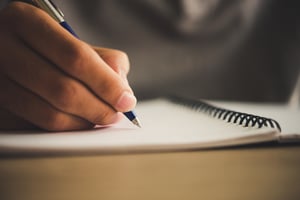 You've likely heard the phrase "an attitude of gratitude" or something similar. Gratitude is a choice; it is a deliberate and intentional awareness of the good. Choosing to be grateful means tuning in to the perks, rewards, mercies, grace, and all sorts of blessings in this world that we don't deserve, but that we still get to enjoy. Gratitude keeps us humble, and humility is a critical characteristic in the ideal team player. Gratitude keeps us focused on the positive rather than the negative things around us. It just so happens that people with a positive outlook have greater and more lasting influence than those around them. But it's more than just having an attitude of gratitude that matters, we've got to actually make time daily to make note of and talk about what we're grateful for. Expressing gratitude to others helps them feel valued. Learning to speak the "appreciation language" of others will help you make sure they can hear your appreciation. Express gratitude for being given a new day to make a positive difference, for your job, for your colleagues, for food to eat, for shelter, for the beauty of the natural world around you, for friends and family. Every day, express gratitude - in writing if you keep a journal - but definitely out loud to those around you. Say "Thank you", and mean it. Through a recent family tragedy, I was reminded again of how critical it is to take time each day to let the people we care about know how much we appreciate them and love them.
Make the Communication About Them.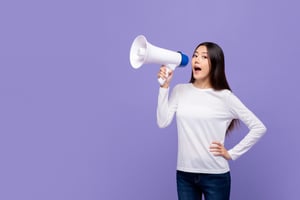 Communication is critical to our success, it's harder than we think it should be, and takes more time than we think it should – in fact, communication is 90% of the work of managing a project. More than either of those, communication is about the other person. Communication, by any good definition, is a process that involves a sender sending a message, and a receiver receiving and decoding that message. When you send a message, make sure to close the loop with the receiver - did they receive your message? Did they hear what you were trying to communicate? Don't just broadcast, make an intentional effort to help them decode your message and close the loop. When framing a communication, imagine how the other person might hear it or need to receive it. Don't try to imagine how you would feel "in their shoes," rather try to empathize with who they are and how they feel in their own shoes. Send your communication in a way that puts the needs of the receiver first. When you receive a message, make sure to close the loop with the sender; let them know you got their message, and confirm with them what you understood. As Dr. Martin Luther King Jr. once said, "Life's most persistent and urgent question is: 'What are you doing for others?'" Let's start by making communication about the other person.
There you have it! Three simple tips for any stage of your life, whether you're just starting out, wondering what's next, or making a deliberate career change: Practice emotional intelligence, Express gratitude, and Make Communication about them. How will you apply them? Let us know on social media!