Chill Out and Make the Most Out of Your Vacation
Happy 4th of July week! We hope you will be celebrating this weekend! We also hope that you have a vacation on the horizon if you haven't taken one yet this Summer. Now's a popular time to get out of the office--the pace tends to slow down a bit, we're more open to taking time for fun, and, in general, stress levels go down. But sometimes vacations can be stressful, too--here are ways to stay calm and cool during that summer road trip or family reunion!
What if we told you that you need a vacation just as much as the business needs you to take a vacation?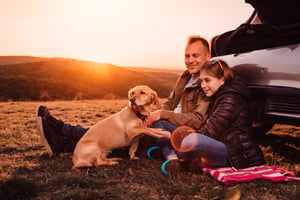 Most of us can get on board with the idea of taking a vacation--some fun and time with the fam sounds great, right? But when it comes to actually taking one--not even the planning, travel arrangements, and finding stuff to do--simply the idea of taking a chunk of time away from your desk can stress us out enough to avoid taking long vacations altogether. The stress that we know comes with all the preparation of being gone, both from home and work, can be a deterrent enough. Thinking about all the stuff you would have to get done before you left, the heaping mountain of work awaiting you when you get back...it's enough to make you break out in a cold sweat and skip it altogether. But they are needed. Not only are vacations worth it, they're key to your mental, physical, and emotional well-being. Taking time off isn't that bad if you do it right and prepare well. Here's how...
1. Prepare to Be Gone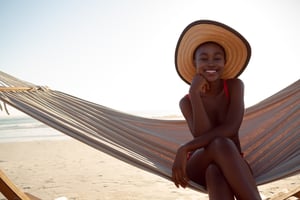 This is kind of a no-brainer--for you. You know what you need to do before you check out and log off, but you also need to be preparing your team for your absence, too. Ask them what they need from you, keep communication flowing and transparent in the weeks and days before you leave, and help them prepare for you to be gone. Create contingency plans if you need to, so that you can have the vacation you deserve without worrying about what's going on back at the office. It sounds like a pain, but really and truly, if you get your list of stuff to do done, your vacation--and your return to work--will be way less stressful. And if there's something you didn't get finished, but could probably knock out while the kids are at the pool, well, don't. Prioritize work so that the big things that could set themselves on fire while you're gone are taken care of, and for anything else that doesn't get done, make sure it can wait. Which brings us to...
2. Log Off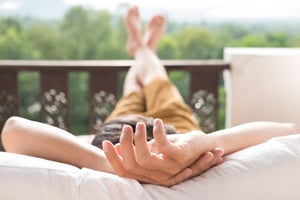 No "working vacations" here, folks. "I'll just check my email once a day..." Nope. Don't do it. It's a trap. You won't just ruin your own vacation, you'll ruin everyone else's, too. Your family and friends want to hang out with you, away from all the crazy that follows us when we're in our natural environment. Family (or Friend) vacations are a great time to experience new things together--things and experiences that you will never be able to replicate. You can check all the email you want at work, but you can only go kayaking with your teenagers on Lake Michigan once in your life. Make memories that will matter instead of letting yourself get distracted by things you'll forget about in a week.
3. Schedule Time To Get Caught Up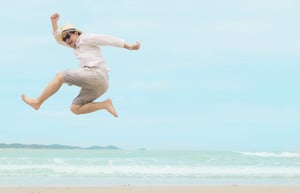 Nothing rains on your parade quite like getting back in the swing of things. Don't swamp yourself with back-to-back meetings the second you get off your plane/boat/car ride. Schedule at least an hour of desk time to get your feet back on the ground--but don't use that entire hour to sit there with your mouse hovering over your email icon thinking "Man, I wish I was still on vacation." Use your time management skills to truly get yourself back into the headspace of work.
We all need a vacation, and now you can take a truly relaxing vacation, or staycation, this season.
How about you? How do you prepare for time off of work? We'd love to hear on social media!